Controlled Substance Database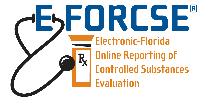 There is a state law that went into effect on 07.01.2018 which requires all physicians in Florida to perform an online search at a state maintained database every time they write a prescription for a controlled substance. The purpose of this search is to verify the patient's controlled substance medication history. You may visit the
Florida Department of Health E-Forcse Website
for more information about the requirement.
Given the number of patients our practice serves on a daily basis, this requirement is adding a large administrative burden to both our clerical and clinical staff as there are many unseen steps required to complete the search. For this reason, we ask all patients on controlled substances to obtain their prescriptions at the time of their appointment. We will no longer be able to fax a controlled substance prescription to the pharmacy if one is needed outside your follow up appointment; the patient will need to pick the prescription up at the office.
Thank you for your understanding and cooperation in this matter. Please let us know if you have any questions.
Psychiatry Associates of Tallahassee
1407 M D Lane
Suite A
Tallahassee, FL 32308
850.877.0635
Faisal A. Munasifi, MD
Connie L. Speer, MD
Linda Smith, PhD
Sterling Corry, APRN
Linda McKay, RN
Kelly Sunshine, APRN
Amy McLauglin, APRN
Tonya Brady, RN
Tallahassee Brain Stimulation Center, LLC